St Bartholomew's Guild.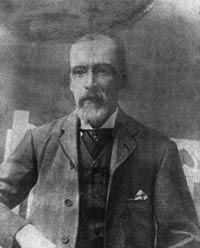 A Dublin Plasterer of 1838, William D'Arcy who was secretary of the Plasterers Society of 220 members, told a government inquiry his society was 175 or 167 years old, putting it in line with the foundation of the city guild of St Bartholomew of Plasterers and bricklayers.
The Royal charter of 1670 granted to the combined craft of Plasterers and bricklayers by Charles II, gave legal authority to the working rules established between handicraft masters (employers), journeymen (day workers) and apprentices within the city of Dublin. The Guild was not a trade union in any sense but it could fix prices, wages and hours, regulate apprenticeships, provide charity and maintain the standards of arts and mysteries of the trade.
The old guilds were dominated by the masters and members wielded political as well as commercial power, as freemen of the city giving them direct representation on the city council and the right to vote in parliamentary elections. They further reinforced the prevailing order through most of their existence by excluding anyone not a member of the established church of Ireland.
Not all plasterers in Dublin were members of this guild. Even some of the foremost plaster craft workers of the city were outside the guild. All the other building crafts such as carpenters, slaters and masons were organised together in a separate and older guild.